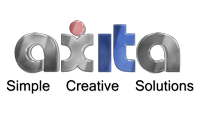 Established in 2011 Axita Limited offers a wide range of products and services to local Start-up's and Small to Medium Enterprises.
Founded by Alexander Van Steen his vision was to create an honest IT Consultancy and Digital Marketing Agency aimed at supplying business needs through unrivalled ability. After British Army service at RMA Sandhurst Alexander returned to his home town of Doncaster and began the journey to set up an IT company with the uncompromising values of :

Customer Service: To always strive to deliver outstanding Customer Service

Marketing & Networking: To make Axita a highly visible Company within Yorkshire

Quality: To achieve 100% product quality and after sales maintenance and service

Reputation: To develop loyal repeat custom that will refer Axita through word of mouth

Helpful: To give FREE insightful advice and strive to help clients even outside our remit

Honesty: Sincerely advising clients without embellishment, deceit or less than full disclosure

Setting its roots firmly in Military Core Principles Axita offers IT Support, Graphic Design and Full Digital Marketing to companies looking to either improve, change or adapt. Since then Axita has been well received in its local town of Doncaster, providing high quality products and services to the local business community and actively engaging with them to become a recognised partner of this collective. In April 2012 an expansion both in staff and premises took place now citing Axita on Copley Road in Doncaster's town Centre and with a tight knit team of budding enthusiastic experts.

Why Choose us?

From the outset you will be working with our local team, not a call centre a million miles away. We will get to know your company to provide you with a personal, seamless service. We mainly deal with local clients in the areas of Yorkshire & the Humberside meaning ease of travel to your office. As in our values we STRIVE to deliver outstanding customer service, its our Unique Selling Point! We actively network with major networking institutions to provide quality of service in all that we do We take your business very seriously, after all, your success is our success.